The PIP BOOSTER signal always counts as a winner, as soon as it reaches a risk reward ratio of at least 1:1. Example: Your STOP-Loss is -20 pips, then you should also set your Take-Profit to at least +20 pips.

(Please see also picture below )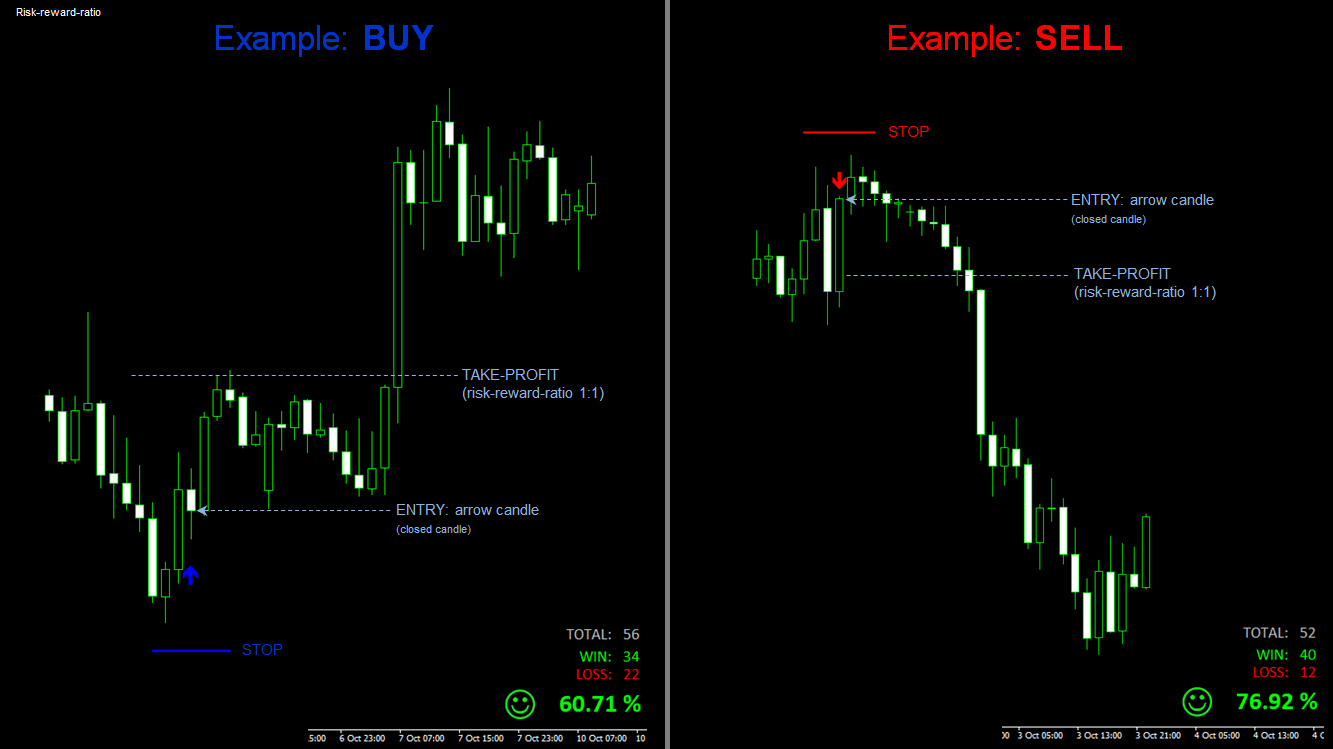 Many signals go well also beyond the 1:1 Take-Profit.
For this reason, we have not given a Take-Profit-line as you should always try to keep following the trend. This allows you to significantly increase your profits!
But even without "trend following" you will already be able to achieve very high profits with a fixed
Take-Profit of 1:1. Trend following is always on top!